Unified solution for office communication
s.a.x. MasterLayout® works as an AddOut® and is flexible
and independent – a true all-rounder for all intents and purposes.
No matter how your company is currently set up, you can use s.a.x. MasterLayout® regardless of the type of platform, operating system, office software or hardware you have. Even if the internally used operating systems or program versions differ from each other, this is no problem.
s.a.x. MasterLayout® adapts to your environment and possibilities and not vice versa. This saves you cost-intensive new acquisitions as well as higher maintenance effort and you can start immediately.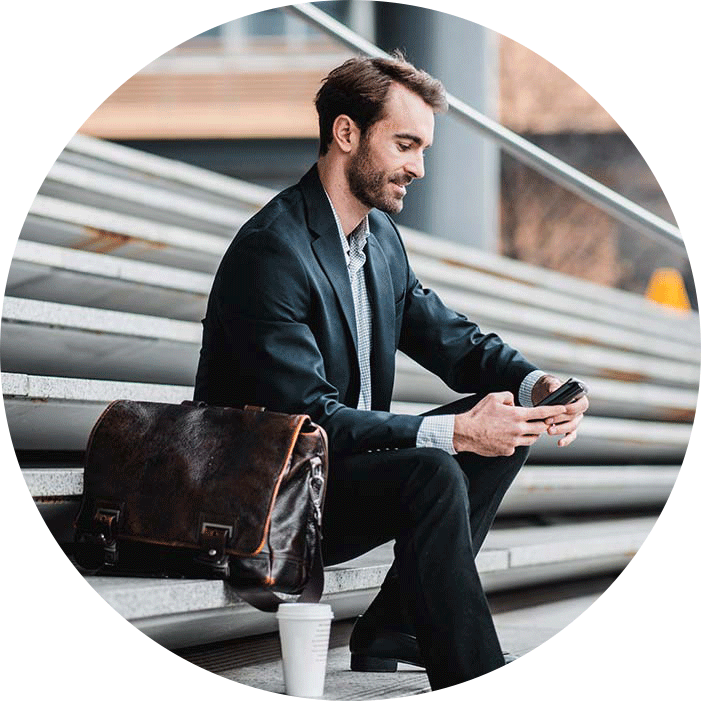 Uncomplicated work – independent, anywhere, anytime.
Whether on the Windows PC, the iPad or the Android device – s.a.x. MasterLayout® offers you a uniform solution for all your devices. Simply use your preferred hardware and software for office communication.
s.a.x. MasterLayout® offers you a globally unique method: Xcreate® allows you to create and edit MS Office files without errors and without having to install MS Office. You can now use your documents for other office software such as Open Office, SoftMaker, Apple "iWork" or AndrOpenOffice.
The parallel use of different document
editing programs is no obstacle. The exchange between the different programs takes place without any problems.
With s.a.x. AddOut® you reduce your software maintenance and distribution effort and at the same time secure your hotline and version independence. Uniformity is therefore a given for all documents and is not a condition for the existing hardware.
While you are on a business trip, you do not have to do without important data. Even in offline mode, everyone has access to their documents, never misses an update and can continue to do their work without interruptions.
With s.a.x. Direct Edit we offer you the only Mobile Forms Solution that can export documents, templates, macros and add-ins, etc. to MS Office. Handwritten forms are a thing of the past. Instead, you enter your data into your tablet and have it read out automatically while you are online.
s.a.x. also offers you the connection to LoB software (Line of Business) like CMS systems, SAP, CAD, …
You can invest the time you gain in other things

You have questions, requests or would like to get in touch with us?
Contact us!